Policy discussion on local and regional policies to encourage women in the region of Elbasan to create new ventures and opportunities to support them on being entrepreneurs
Date: 03.02.2020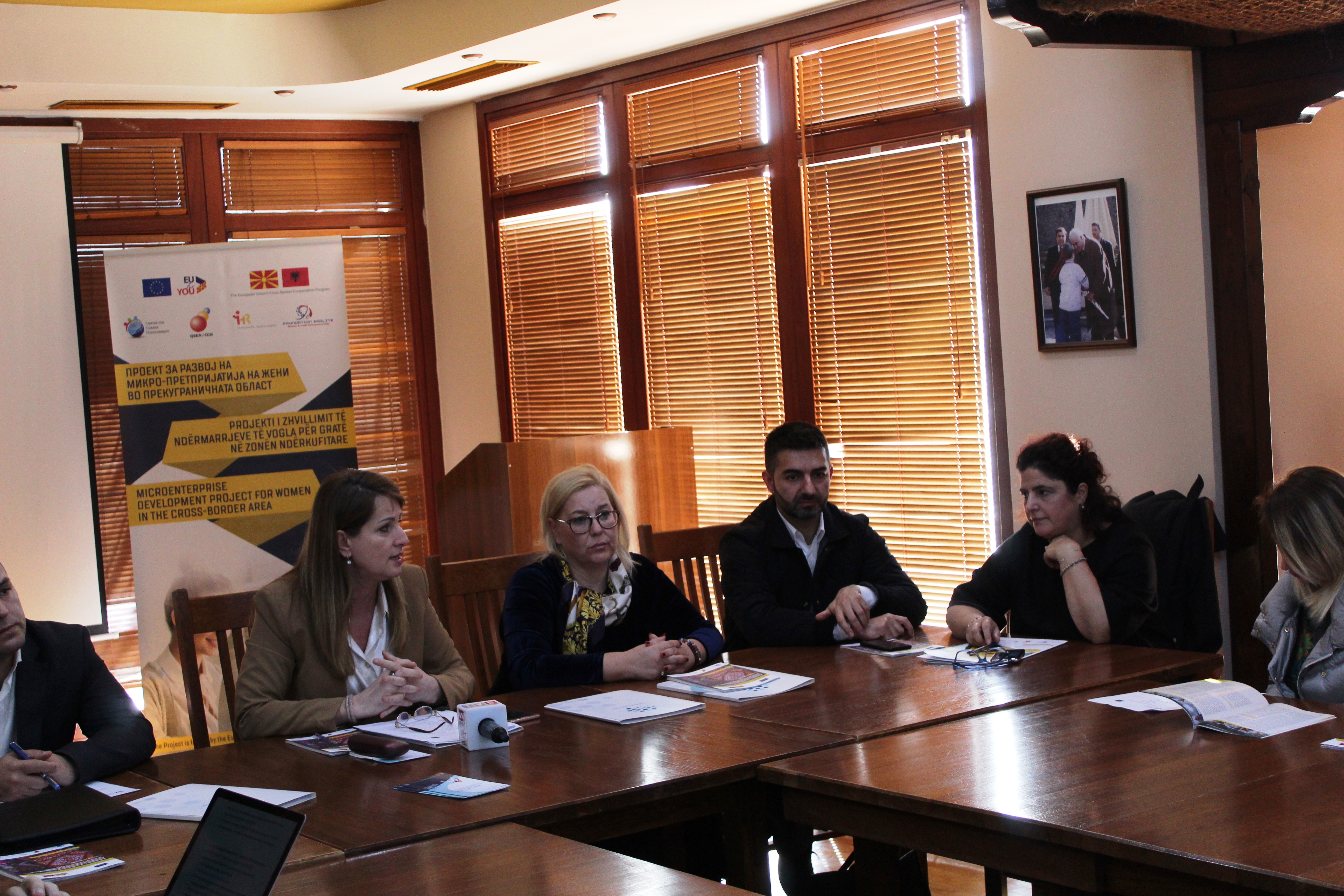 In the framework of the project #Microenterprisedevelopmentprojectforwomeninthecrossborderarea supported by IPA Cross-Border Funds of Northern Macedonia and Albania for 2014-2015, Center for Comparative and International studies has organized on Jan 31, 2020 a policy discussion on local and regional policies to encourage women in the region of Elbasan to create new ventures and opportunities to support them on being entrepreneurs.
This policy discussion was organized from CCIS and #InstituteofHumanRightsNorthMacedonia and another Albanian NGO working with Women in Elbasan, #WPSAlbania and Mrs. Mimoza Hajdarmataj, ex- member of Albanian Parliament and co-founder. WPS Albanian and Identitet I.E, an NGO from diaspora in Germany, are implementing in Elbasan region the project "Step by Step! Women economic growth in Elbasani Region through knowledge exchange with Albanian diaspora in Germany" funded by GIZ International
The policy discussion brought together in a very intensive discussion the group of women working with CCIS in the project from two years by now and policy makers, academics, business women, head of Chamber of commerce and industry, businessman from diaspora in Germany, women NGOs and journalists.